Singapore-based crypto exchange Bitrue has announced an airdrop for XRP, BTC, and ETH holders. They could stand a chance of winning 5,000 TIA by depositing the required amount ($100) in BTC, ETH, XRP, USDT, or USDC.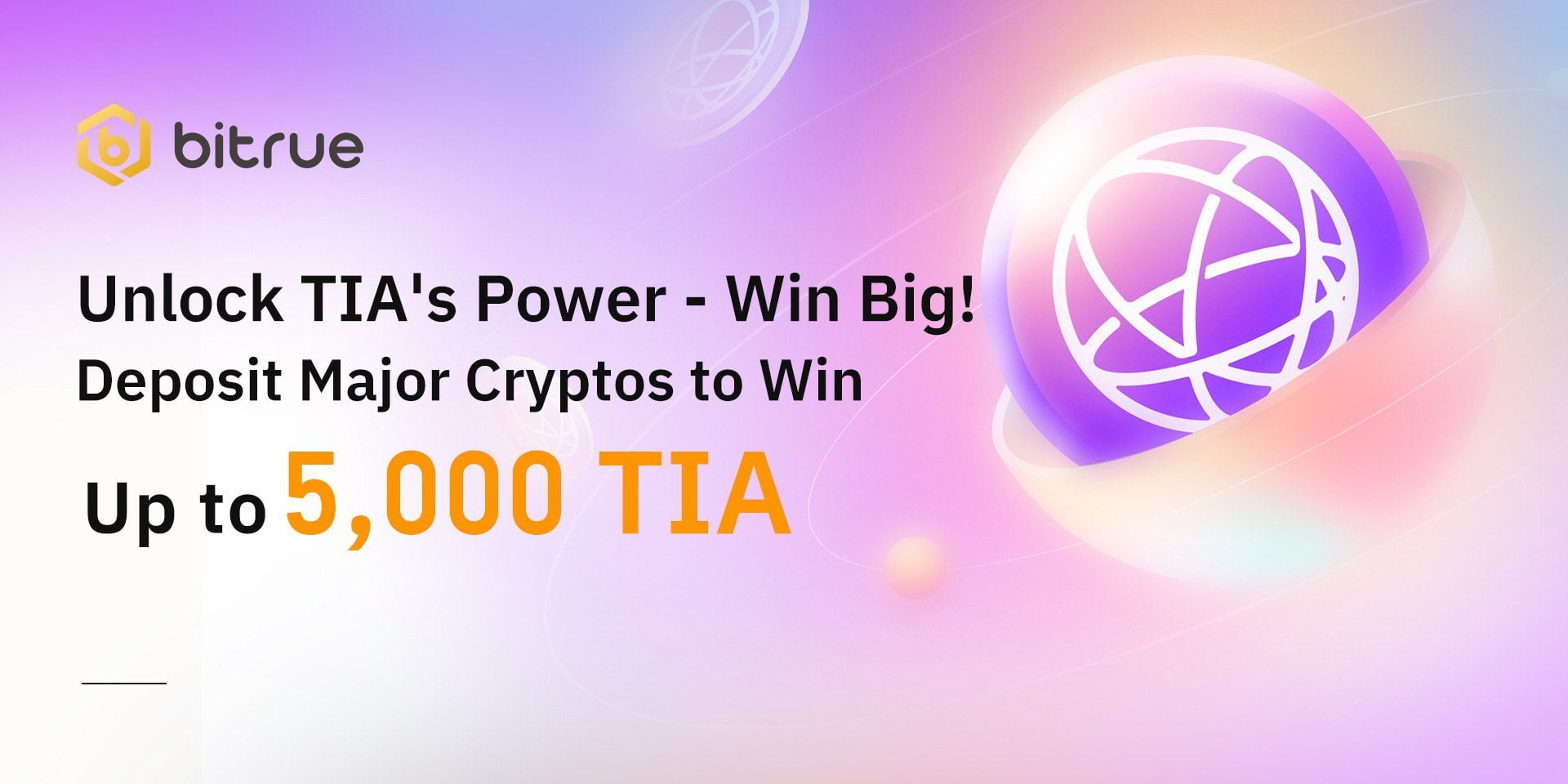 An upcoming token, TIA, is the native crypto asset of Celestia, a modular blockchain network that enables anyone to easily deploy their blockchain with minimal overhead.
The period of the promotion event spans from Oct. 17, 2023, 10:00 a.m. (UTC) to Oct. 24, 2023, 10:00 a.m. (UTC).
How to get free crypto tokens from Bitrue airdrop?
Getting free TIA tokens from Bitrue airdrop is very simple. Deposit $100 in $BTC, $ETH, $XRP, $USDT, or $USDC to get a draw and stand a chance to WIN BIG – up to 5,000 $TIA!
Not have an account on Bitrue then create a new account. It will take a few minutes.
Use the Bitrue referral code QTZLTET. It will give a new user sign-up bonus worth $1000 + tasks rewards. Complete tasks like depositing $100 unlocking $1000 reward and claiming a welcome bonus.
Deposit $100 in $BTC, $ETH, $XRP, $USDT, or $USDC and Visit the Bitrue TIA Airdrop page [Click Here]
Log in and you will see how many tickets do you have to join the lucky draw. For every net deposit of tokens worth 100 USDT during the event, participants will earn one raffle ticket.
Once the airdrop is over, After 7 days distribution will be complete.