Welcome to the first season of Bitrue World Futures Trading Competition 2023, trade futures on Bitrue, and share up to 1,000,000 USDT in Prizes!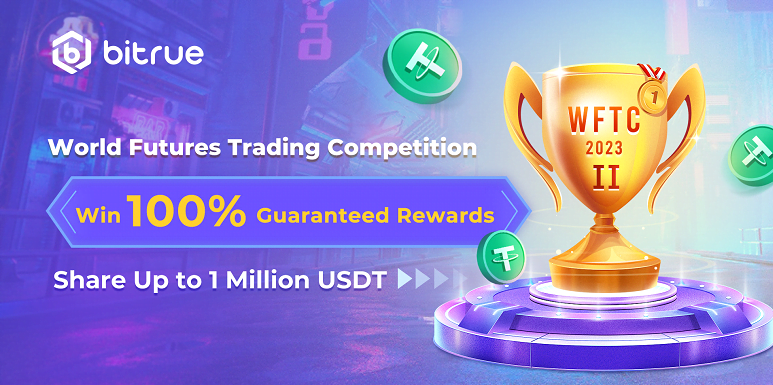 Time Period: 26 Oct. 2023 – 8 Nov. 2023
Rules:
You can participate in the event upon successful registration, there are no registration conditions.
Participating Futures:
All USDT futures, COIN-M futures and USDC futures.
Event 1: Lucky Draw
For every 5000 USDT worth of futures traded, you will get one lucky draw. There is no upper limit for the draws.
The cumulative trading volume includes trading USDT futures, COIN-M futures and USDC futures. All trading volume will be converted to USDT.
Any unused draws after the end of the event will be invalidated. Please use them before the end of the event.
Event 2: Futures trading competition
Minimum trading volume: Futures trading volume ≥ 10,000 USDT during the competition period.
Effective Profit Amount and Effective Profit Rate: The futures trading volume needs to meet the specified requirements.
Competition rewards:
The total prize pool is up to 1,000,000 USDT, including individual profit and individual profit rate (%) prize.
How to get $3000 sign up bonus and participate in Trading Competition ?
 Under this trading competition Bitrue will credit free USDT rewards. Just you need to sign up and trade futures and Let's come to the steps :
1. First of all Create new account if don't have and earn 2x rewards in airdrop. Don't forget to use Bitrue referral code QTZLTET for grab new user sign up bonus.
2. Visit rewards section and complete tasks one by one. The tasks can give upto $3000 sign up bonus. If you are crypto beginner then deposit at least $100 USDT for unlock $1000 grand prize.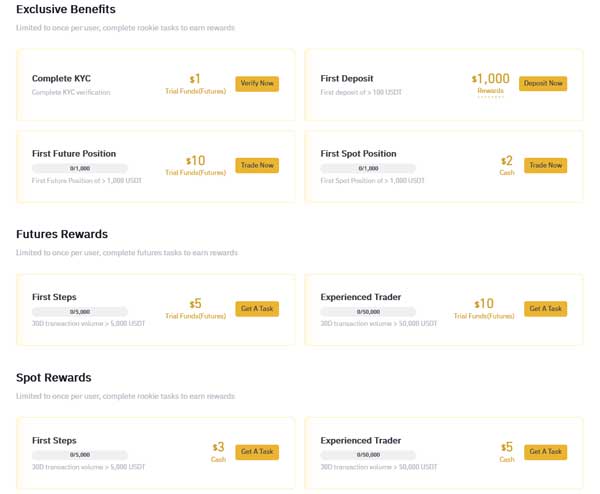 3. Old users can start from this step. Trade futures worth more than 5,000 USDT to get lucky draw tickets.